VAASTAVIK-PURE HERBAL EXTRACT STORE
Vaastavik is India's only store with premium quality supplements. Our supplements are scientifically extracted for best results. We make sure that there is no contamination in the manufacturing process. Awarded the best quality because we care & love our customers.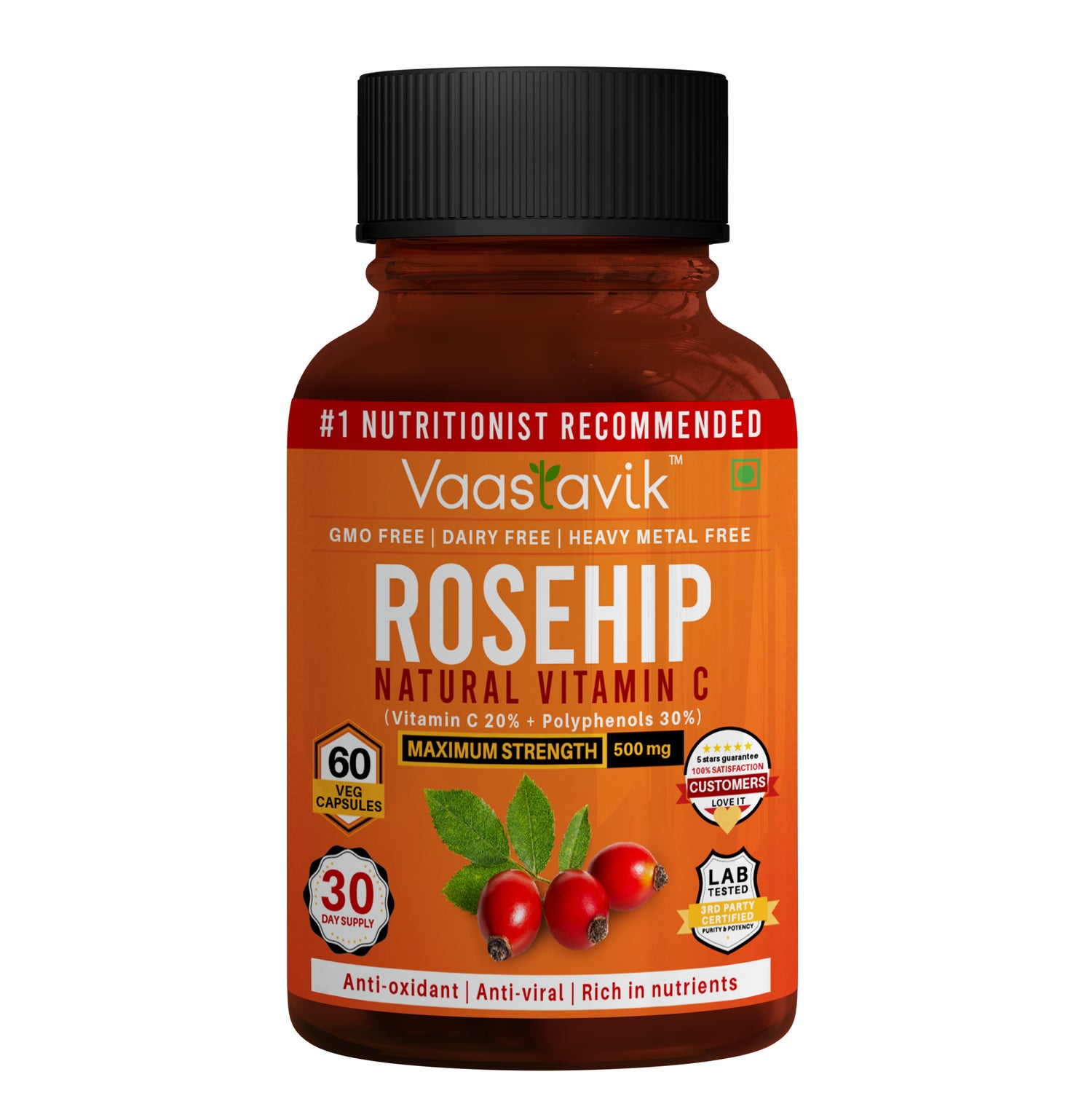 Rosehip Extract Capsules 500mg
Features of the product:
Premium product.
Non-contaminated & non-mixed.
Non-Gmo.
No preservatives.
Organic, pure, fresh, best, natural.
Contains 20% of vitamin C & Polyphenols 30%
No of capsules: 60 capsules
BUY NOW
VAASTAVIK- TOP BRAND IN INDIA
MADE FROM FRESH HERBS

Our first step in the manufacturing process is selecting fresh & handpicked herbs. These herbs are cleaned thoroughly and removed of all impurities.

SCIENTIFIC EXTRACTION METHOD

Our next step is to proceed with the extraction of the herb. These herbs are extracted in such a scientific way that most of the vitamins, minerals etc are retained in the herb. This allows maximum benefits of the herb.

PREMIUM QUALITY & NO CONTAMINATION

n Vaastavik we assure our customers premium quality supplements with no contamination of heavy metals or other negative ingredients.
Explore more from across the store
View all